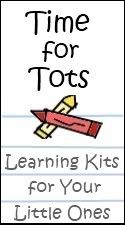 I have been preparing preschool lessons and teaching my two children at home each week.  It is hard to always be creative and to find time to sit down and plan, let alone finding time to teach them.  I am so very thankful to Nicole from Activity Mom, for sending me a kit from her new store for review! (sign up to receive my preK lessons for FREE)
The kit arrived and I was as excited as the kids!  It was nicely packaged and I was so grateful I had something to repack everything in!  Check out what all is inside this Purple package:
L-bug really enjoyed the Birthday game.  She loved matching the "baby"/ lowercase cupcakes to the "mommy"/uppercase letters.
M-Man spent a good hour writing his alphabet on the erasable Letter Tracing Cards!
There is so much to do, that I haven't even explored it all yet.  This is definitely going to help in preparing for my lessons.   It is well worth the $20 – in time saving alone!  This kit comes with great games and extra teaching ideas with the materials included.  This Preschool Kit is a must have – a great supplemental!  My 4th grader and 2nd grader enjoy the activities and playing "teacher" with the younger ones!  I am going to check out the other items in the store- there are 37 items to choose from! WOO HOO!
See what all this kit includes:
Activities:
Number Race
Letter Tracing Cards & Number Tracing Cards
Rhyming Picture Match
Birthday Party Alphabet Matching (uppercase/lowercase)
School Bus Addition
Spelling Mats – Shapes
Square Puzzles

Targeted Skills:
Critical Thinking
Beginning Reading
Letter Identification
Rhyming
Fine Motor Skills
Number Identification
Counting
One to One Correspondence
Addition
Thank you again Nicole!
Visit "Time For Tots"
(I was in no way compensated for this review and all opinions are strictly my honest opinion)
If you would like to be featured in my Wednesday Review & in MomCents Magazine read my PR page for details: http://www.realpeachymom.com/p/pr-press-kit-reviews.html
Check out all the learning tools for your smaller children!